Phipps Conservatory, Pittsburgh


*

Hoop House
Project Team: Paul Greenway / Isabella Giammatteo / Lukas Hermann / Carly Sacco / Maya Greenholt
Fall 2018
A Nesting Greenhouse for the Winter Seasons

The goal of the Hoop House project was to create a small scale greenhouse for a 4' x 8' planter bed for the Phipps Conservatory Edible Garden Exhibit.

The initial concept behind the design for the hoop house was to create a system that could offer complete accessibility to all parts of the planter bed while remaining simple and easy to use. The final design was based on a sliding, three module nesting system.

The final form the group decided on was based on a trapezoid shape which was altered to improve water drainage from the roofs of the modules. The overall form was also skewed to one side to increase wind resistance.
---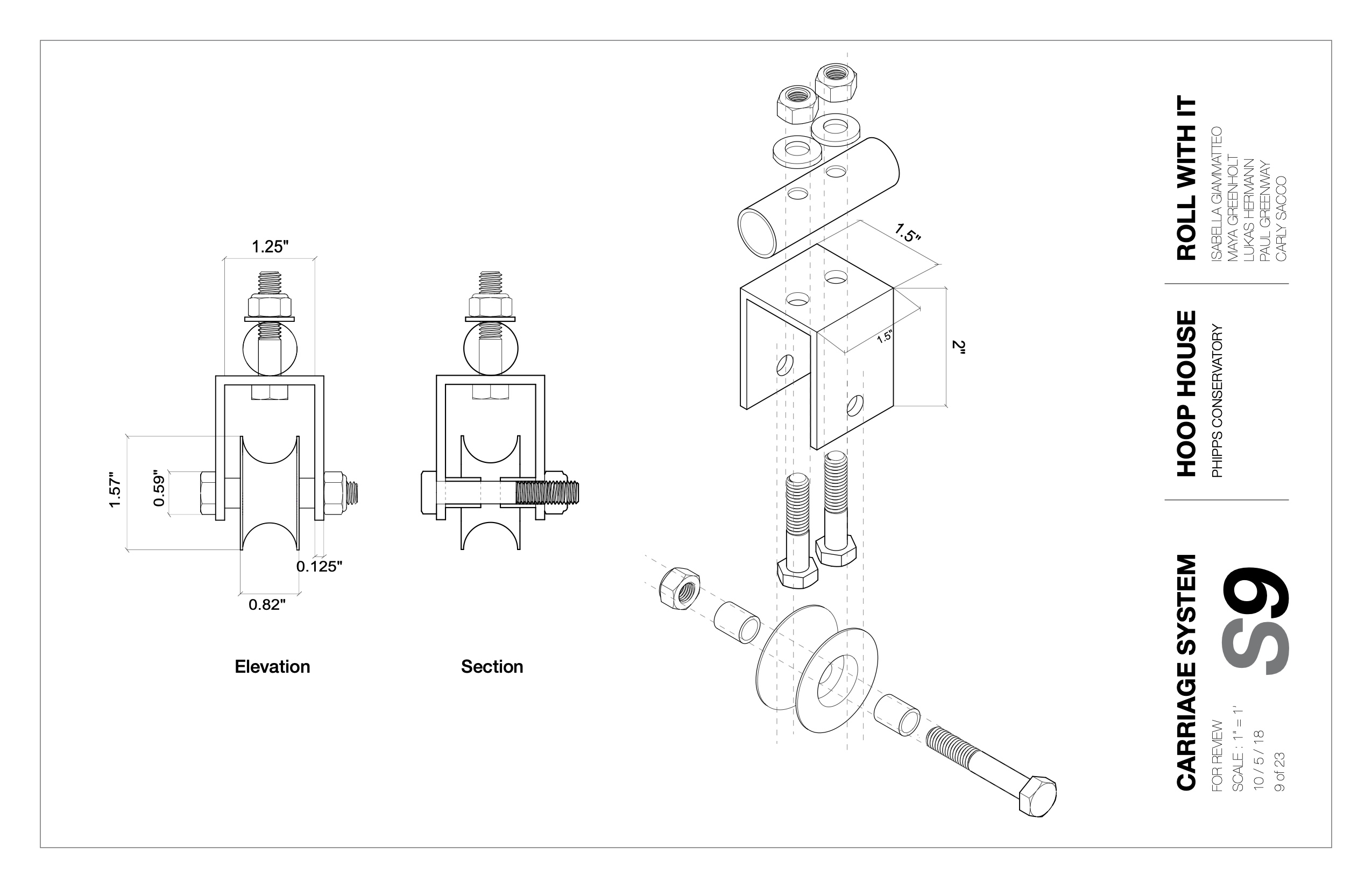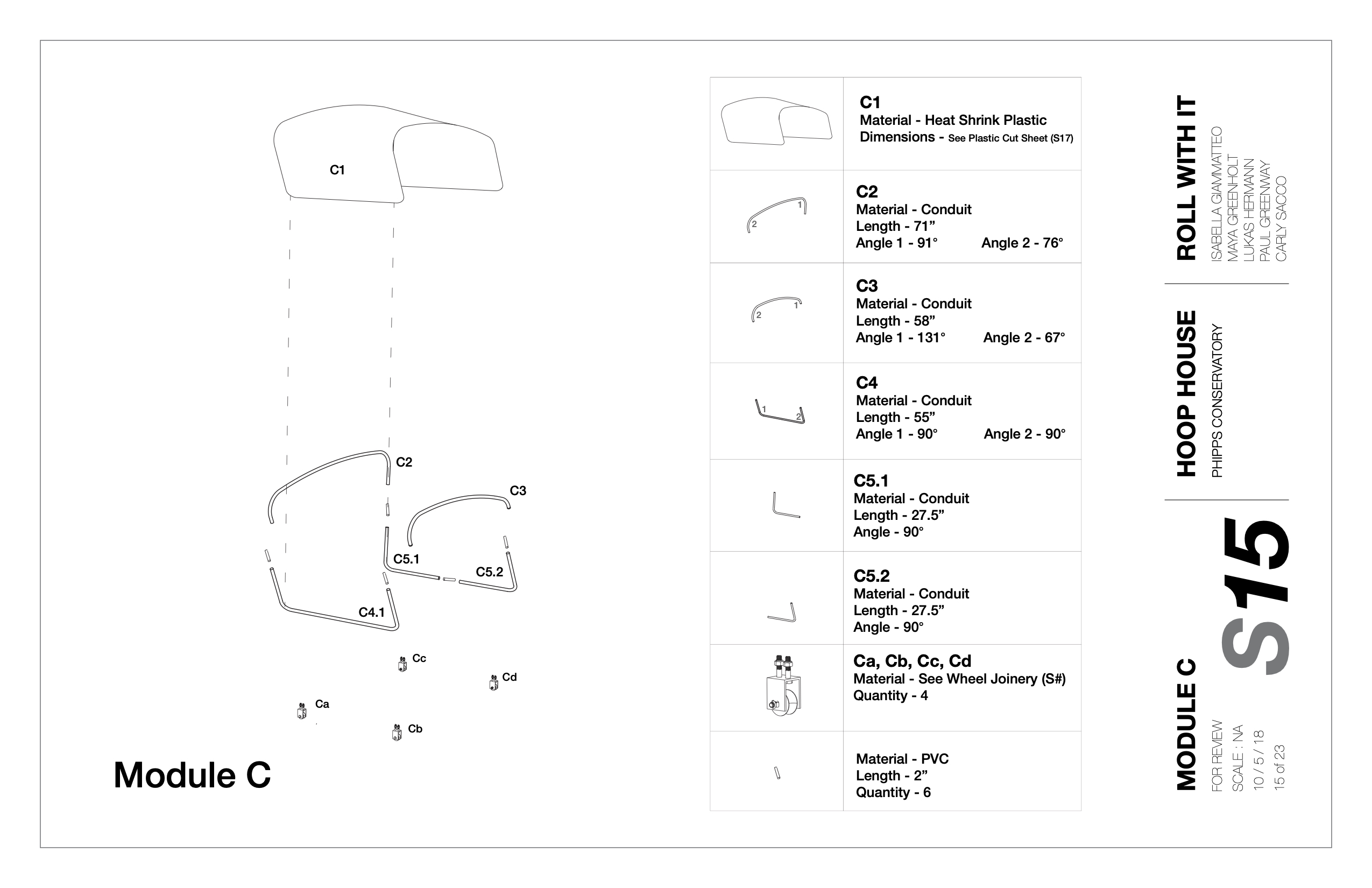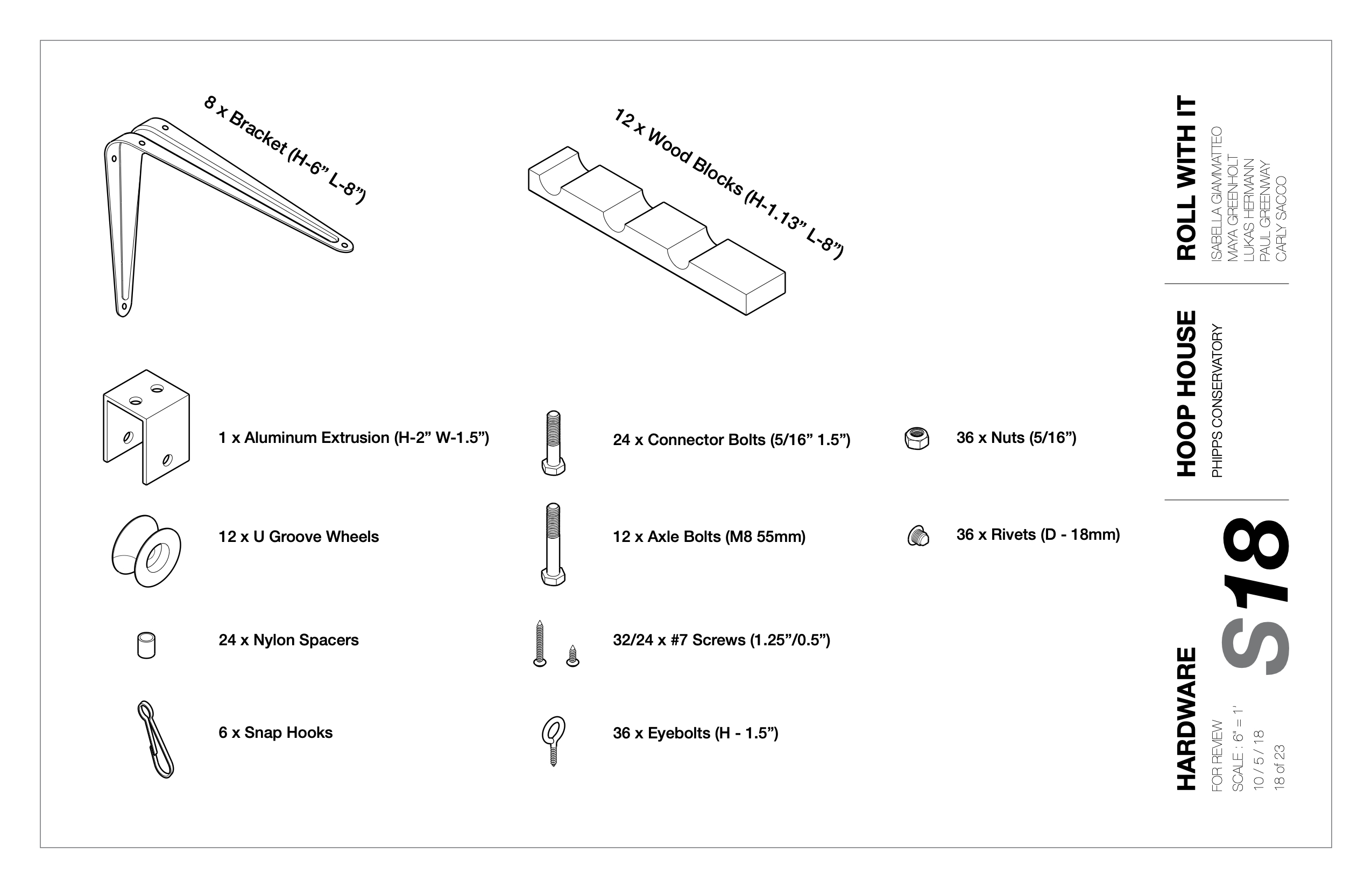 ---